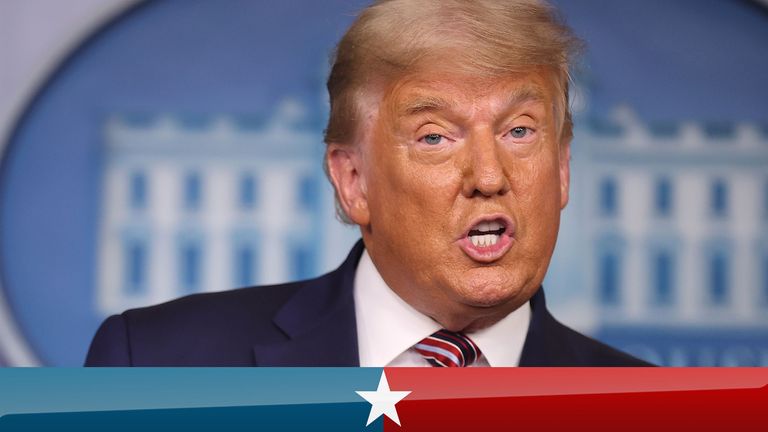 Donald Trump has repeated his allegations about electoral fraud without providing proof to support his claims, tweeting that "bad things happened" inside counting rooms.
In a series of tweets, the US president said "legal transparency was viciously and crudely not allowed" at some counts in key states, including in Pennsylvania where Joe Biden is leading.
Since election night, Mr Trump has consistently claimed underhand tactics have taken his leads away, including claims of "ballot dumps".
On Saturday, he tweeted: "Tens of thousands of votes were illegally received after 8pm on Tuesday, Election Day, totally and easily changing the results in Pennsylvania and certain other razor thin states.Advertisement
"As a separate matter, hundreds of thousands of votes were illegally not allowed to be OBSERVED.
"This would ALSO change the Election result in numerous States, including Pennsylvania, which everyone thought was easily won on Election Night, only to see a massive lead disappear, without anyone being allowed to OBSERVE, for long intervals of time, what the happened."