The former vice president addressed the nation after taking leads in several states
One day after President Trump did the same, Joe Biden appeared before the nation to share his view of the state of the 2020 presidential election.
As votes continue to be counted, Biden took leads in both Pennsylvania and Georgia — though both states had yet to call their races. A handful of other states' races remained uncalled as well.
During his Thursday address, Trump drew ire from celebrities as he continued to claim widespread voter fraud.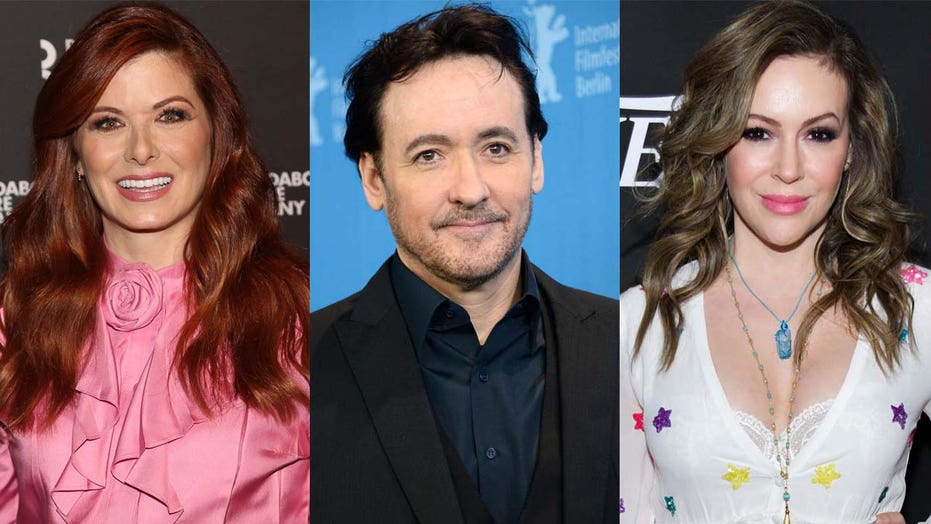 This time around, stars took to Twitter to praise for Biden — as a path to victory appeared to emerge for the Democratic nominee.
"How bizzare is it to hear a sane man after these last 4 years," wrote John Cusack. "It's almost weird to hear the sound of coherence."
"I clapped alone in my apt. RELIEVED," said Billy Eichner.
HOLLYWOOD STARTS TO GET EXCITED AS BIDEN PICKS UP BATTLEGROUND STATES; EXPRESSES DISAPPOINTMENT OVER SENATE
"A strong, steady, reasoned President-elect spoke to the nation, and I felt the collective exhale," said "Will & Grace" alum Debra Messing. "America has spoken. The most Americans in US history. She voted for Change. It's going to be ok."
"Quiet," Josh Gad wrote online. "There's a President speaking."
"'Sleepy Joe' all you like, @realDonaldTrump," Jeffrey Wright posted. "Joe Biden is the captain now."